ANNOUNCEMENTS
•

OK You Guys and Gals. The time is here to Register for the 50th reunion. Go to the Top menu on the left called "RHS 50th REUNION REGISTRATION" and have at it!!!!!

•

Reunion Dates

Mark your calendars to attend the

RHS Class of 1965

50th Reunion!

September 10-11-12

2015

Some of our excited classmates!

They are ready for september!

They are coming from around the world!!

•

Do You know how long it has been since we graduated in June 3rd at 7:00PM 1965?

Just thought You ought to know!!!

-----------------------------------------------------

•

By SPECIAL REQUEST

"SEE YOU IN SEPTEMBER"

By

THE HAPPENINGS

•

Larry Washam's new

"TIME STANDS STILL"

video on 2015 reunion

!

Click below to view the video.

View video

•

One of the best-kept secrets in Roswell is our own WALKER AFB AVIATION MUSEUM located at the airport! There is no cost to visit this museum, and it will immediately take you back to your childhood memories of growing up in Roswell. You may see your parents in some of the photos! I have served on this Board of Directors for six years, and if/when you visit the museum, you will be amazed at what it contains! You can visit the website now -- www.wafbmuseum.org Looking forward to seeing everyone in Sept.! Best high-school class ever!

Cherryl Schnaible Kilness

•

Know the Email of a Classmate that has not logged in to the site?

After you log in, click on their name in Classmate Profiles -

And send them an Invitation Email to join us!

FOR OUR 50th

Reunion next year!!
-----------------------------------------------------------------------------------
Classmate street addresses and telephone numbers
Posted Thursday, July 18, 2013 at 3:14 PM from Class Creator
Class Creator will no longer show street addresses or telephone numbers in Profiles even if the Classmate has allowed those items to be shared with fellow Classmates.
From now on if a Classmate wants the street address or telephone number of a fellow Classmate he or she will need to contact the Classmate on that classmate's page where it say s 'send a private message to' and ask for that information. These requests can be made through the Class Creator system of course through the administrators -- the information will simply no longer be shown on the Profiles page.
The system will continue to collect street address and telephone numbers for all members but only Administrators will be able to see this information for now on.
Privacy laws have become extremely strict. Class Creator is taking this measure to ensure they are in compliance with current privacy laws and to protect our members from the potential unintended sharing of sensitive personal information.
Although arguably there are cases where it's convenient to share telephone number and street address with fellow Classmates, most Classmates don't opt for this option anyway. Unfortunately there's no way to know 100% for sure that a new registrant is a real classmate. Cases of hijacking and impersonation and so forth do happen.
If a member needs the street address or telephone number of a fellow member it's really not hard to simply ask. You can go to the classmate's profile page and ask in the space provided. If the classmate wants to then offer up that information they can do so on their own volition.
Please understand for legal reasons and in accordance with our continual commitment to protection of privacy this decision is set in stone and we will not be able to accommodate exceptions.
THE QUESTION HAS COME UP ON INDIVIDUALS EMAIL ADDRESSES.
Any time you would like to send someone who is on the class listing an email, you can click on the CLASSMATES PROFILE MENU at the top of the page. It will open up a list of all the classmates. Scroll down to find who you are looking for and click on the name you want to communicate with. It will open up their profile page. On this profile, you will find a place to send them a private email. You will not see their email address as this is due to the security restrictions on the site. The email that you send will include your email address and the individual you send it to will be able to reply to you. IF THEY WISH.
MEMBERSHIP DISCLAIMER: This is a private site for YOUR HIGH SCHOOL Graduates. Classmates that did not graduate with the class, or that graduated from other years may be admitted on a case by case basis. All membership, regardless of graduating year, will be granted or denied, at the discretion of the site administrator. All memberships may be revoked at the discretion of the site administrator. The privacy and security of all registered members will be considered a priority for the purpose of invitations, admittance, denials and revocations.
This Site is ALWAYS
Open for YOU!

THINK ABOUT IT ...
This site is not about waistlines, hairlines or credit lines.
It's about lifelines.
It's about reconnecting with our friends from
some of the best years of our lives.
It is about caring for our classmates and their families !

Nothing more,
Nothing less.
-------------------------------------------------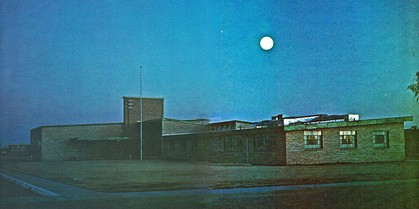 As seen March 2013 from Google Maps
Visitors to date = 115781

Welcome to the Roswell High Class Of 1965 web site.
If you want to post your photos- post them on your profile, send Admin a notice you want them displayed and we will move them to a more accessible link.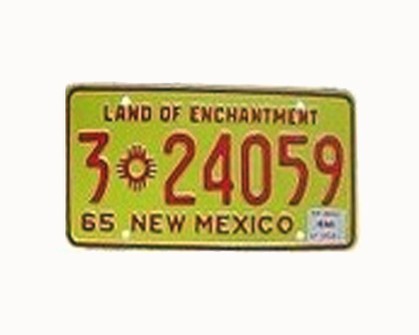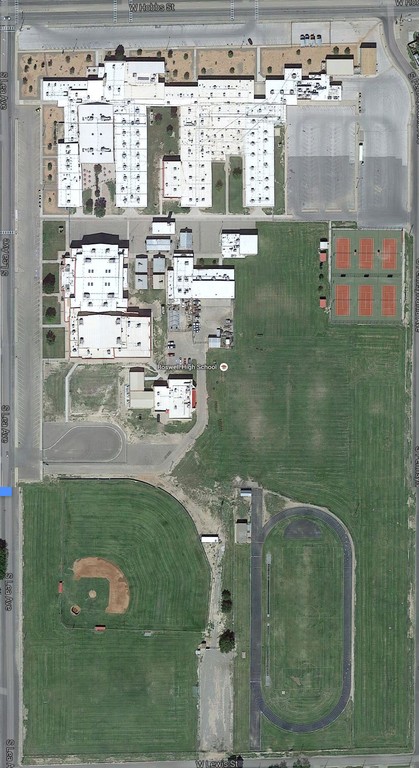 RHS from Google Earth 2014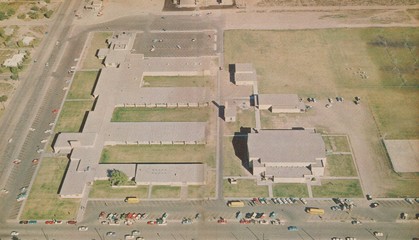 RHS Aerial view from the 1963 YearBook

File Vault Status: Currently storing 176.91 MB of available 1200 MB (at 14.74% capacity)
Home Page Hit counter = 115781