ANNOUNCEMENTS
•

Dear Classmates,

We are in the campaign to get 50 new members by our 50th. Reunion. We have worked through the missing classmate list many times and are now asking for your help. We are recruiting you to help us find our lost classmates and get them to join our site.

Would you please take a few minutes and look over the missing classmate list on our site. If you have any info: family still in Roswell, a relative, maiden name, ex-husband name, town they might live in, etc., please let us know.

Many thanks for helping us with 50 by 50!

We are excited to make this one last push to find missing classmates.

Margaret, Linda and Tommy

Missing Classmates

Carolyn Adams (Kuhn)
Edna Marie Allen
Suzanne Andras
Isabel Aranda
Mary Jane Atkinson
Sandra Lee Ballard
Mike Barber
Linda Sue Barton
Robert E. Beaudean
Ray C Black
Monique Danielle Blanchard (Usher)
Sandra Elaine Blanton
Beverly Bradley
Carol Lee Brady
Diana Brooks
Nancy Howell Brown
Susan Hardaway Brown
Dale Bonnie Bryan
Ida Burnett (Beronnes)
Danny R. Butcher
Mary E. Butler (Little)
Judy Calhoun
Linda Sue Campbell
Dennis Carlton
Diana Marie Carmona
Robert C. (Bobby) Carr
Linda Diane Carter
Linda Macine Carter (Brakeman)
Vicki Charlene Carter
Paul Caruthers
Sherrie Melba Cates (Wallingford)
Mary Ann Chavers
Marie Elvira Chavez (Brazfield)
Christine Clements
Gary Coleman
George Rennie Crawford
Alice J. Daniel
Ron Barnett Davis
Charles A. Dawson
Jose DeLaRosa
Gilbert Duran
Ralph F. Dwyer
Linda Eastham
Reuben Edmonson
Ronnie Arthur Engelda
Linda C. Evans
Sue Fahrlender
Esther Figueroa
Samuel Flores
Roy(Skip) Foreman
Fredrick Earl Freese
Irma Fresquez
Alex Garcia
David Garcia
Evelyn I. Garcia
Jane Christine Garrison
Mary Joanne Gennrich
Michael E. Gilbert
Martha Goeglein
Terry Gomez
Filomeno H. Gonzales
Jamie H. Gonzales
Norma Jean Gonzales (Gigrotti)
Willadine Gonzales
Linda Grimm (Belyeu)
Sharron Joyce Hale (Davis)
Jayne Haley (Willis)
Sandra Halioris (Head)
Mary Ann Hall
Patricia Ham
Darlene Harris
Norma Jean Herman
Elisabeth Miranda Hernandez (Alvardo)
Ariopajita Grace Herrera (Sanchez)
Dale Hicks
Kenny Wayne Hill
Ronnie H Hill
Marilyn Lois("Bunny") Hillman
Charles A. Hitchcock
Cecilia Ann Hogan
Wayne Holmes
Danny Hudson
Jack Wayne Hurlbut
Jo Ann Jackson
Larry S. Jeter
Darnell Jewell
Bill Johnson
Emily F. Johnson
Jackie Jolley
Jay B. Jordan
Clark Coon Keith
Jim Wallace Kipp
Shirlene Lamirand
Charles Lamkin
Linda Langdon (Montgomery)
Gustavo Lara
Verdell Grayce Lawhorn
Muriel Mililani Lee
Joyce Ann Lockard
Joe Lopez
Johnny Lopez
Anita L. Lucero
Juanita E. Lucero
Carmen Lujan
Terry Lum
Gloria C. Madrid
Carolyn Kay Mahan (Fitzpatrick)
Linda K. Manley
Danny P. Martin
Mary Jane Martinez
Robert Martinez
Sam Martinez
Margaret Anne Masterson (Hudson)
Morris L. Maulin
Ronald Joe McBrayer
Carolyn Roberta McCorkle
Judy McKay
Mary Medlin
Alex Mendiola
Joan E. Miller
Robert B. Montoya
Barbara Morgan (Henson)
Dick Murphy
Phyllis Nelson (Fuller)
Jeanne Nieto (Barreras)
Jean Olson (Ajayi)
Kathy O'Neal (Roberts)
Bobby Ordonez
David Pacheco
Steve Dennis Pack
Ronnie Lee Parker
Robert James Parsons
Stasia Payne (Burt)
Linda Peck (Harris)
Larry A. Pittman
Margaret(Peggy) Poirier
Felix Ponce
Steve Pratt
Joyce Ragsdale (Grays)
Grace Ramirez (Lopez)
Linda Ramsey
Richard Steven Ranft
Mary Ann Renfro (Wells)
Delfina Reyes (Franco)
Sharon J. Reynolds
Marie Socorro Rico (De La Cruz)
Karen Roach
Earl Hill Roberts
Rosemary Robles (Duran)
Thomas Andrew Rogers
Eddie Romero
Lynda Ryder
Virginia Ann Saavedra
Frank Sanchez
Raymond Antony Sanchez
Stanley Louis Schettler
Gale Wayne Scifres
Linda June Scott
Susan M. Scott
Terry Scuro (Smith)
Dennis R. Sealy
Judy Ann Sedillo
Judith Ann Segal
Mary Josie Sena (Dodier)
Patty Jo Service
Connie Mack Shafer
Dierdre Lynne Shaw
Dottie Sheehan
Teresa Louise Shelton
Norman D. Siepel
Deb Wayne Simpson
Herbert Danny Smith
James Thomas Smith
John B. Smith
Mary Catherine Smith
Sara Anne Snider
Jo Anne J. Snyder
Ruth Sourek
Sandra D. Spangler
Linda Marie St. John
Babetta(Babs) M Stacy (Hankins)
Connie Stephens (DeNio)
Dorothy Ann Stiscak
Jeff Robert Stuart
Terry W. Swointek
Jon Syferd
Janice Taylor
Linda Kay Taylor
Penny Lynn Taylor
Phyllis Telles
Esther Hettie Thatcher
Dennis Lee Thompson
Barbara Ann Tooke
Johnny Ronald Townsend
Karen Townsend
Patricia Lynne Traylor
Patsy Trigg (Huegler)
Carol S. Trimble
John Roger Tullis
Patricia Underwood (Upton)
Harvalena Vandiver
Robert Wagner
Frank Lafayette Wagoner
James A. Waide
Jon Walker
Ronald Eugene Walker
Christine Marie Waterman
Carolyn Kay Wells (Mitchell)
James Frederick West
Lillian Kay Westerfield
Barbara White (Heine)
James R. White
Nancy White (Kistler)
Elmer Leon Whitehead
Linda Wiegman (Shell)
Karen Wilbanks
Donna Eloise Wilkinson
Bernard Kenneth Williams
Glenn L. Williams
Judy Lynn Wilson (Cox)
Sue C. Windham
Alice Wojinski (Miller)
Nancy Kay Woodrome
Mary Wortman
Gary Gene York
Annie Ruth Zedlitz

•

Do You know how long it has been since we graduated in June 3rd at 7:00PM 1965?

Just thought You ought to know!!!
-----------------------------------------------------------------------------------
Classmate street addresses and telephone numbers
Posted Thursday, July 18, 2013 at 3:14 PM from Class Creator
Class Creator will no longer show street addresses or telephone numbers in Profiles even if the Classmate has allowed those items to be shared with fellow Classmates.
From now on if a Classmate wants the street address or telephone number of a fellow Classmate he or she will need to contact the Classmate on that classmate's page where it say s 'send a private message to' and ask for that information. These requests can be made through the Class Creator system of course through the administrators -- the information will simply no longer be shown on the Profiles page.
The system will continue to collect street address and telephone numbers for all members but only Administrators will be able to see this information for now on.
Privacy laws have become extremely strict. Class Creator is taking this measure to ensure they are in compliance with current privacy laws and to protect our members from the potential unintended sharing of sensitive personal information.
Although arguably there are cases where it's convenient to share telephone number and street address with fellow Classmates, most Classmates don't opt for this option anyway. Unfortunately there's no way to know 100% for sure that a new registrant is a real classmate. Cases of hijacking and impersonation and so forth do happen.
If a member needs the street address or telephone number of a fellow member it's really not hard to simply ask. You can go to the classmate's profile page and ask in the space provided. If the classmate wants to then offer up that information they can do so on their own volition.
Please understand for legal reasons and in accordance with our continual commitment to protection of privacy this decision is set in stone and we will not be able to accommodate exceptions.
THE QUESTION HAS COME UP ON INDIVIDUALS EMAIL ADDRESSES.
Any time you would like to send someone who is on the class listing an email, you can click on the CLASSMATES PROFILE MENU at the top of the page. It will open up a list of all the classmates. Scroll down to find who you are looking for and click on the name you want to communicate with. It will open up their profile page. On this profile, you will find a place to send them a private email. You will not see their email address as this is due to the security restrictions on the site. The email that you send will include your email address and the individual you send it to will be able to reply to you. IF THEY WISH.
MEMBERSHIP DISCLAIMER: This is a private site for YOUR HIGH SCHOOL Graduates. Classmates that did not graduate with the class, or that graduated from other years may be admitted on a case by case basis. All membership, regardless of graduating year, will be granted or denied, at the discretion of the site administrator. All memberships may be revoked at the discretion of the site administrator. The privacy and security of all registered members will be considered a priority for the purpose of invitations, admittance, denials and revocations.
This Site is ALWAYS
Open for YOU!

THINK ABOUT IT ...
This site is not about waistlines, hairlines or credit lines.
It's about lifelines.
It's about reconnecting with our friends from
some of the best years of our lives.
It is about caring for our classmates and their families !

Nothing more,
Nothing less.
-------------------------------------------------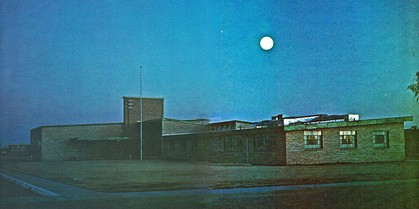 Visitors to date = 80414

Welcome to the Roswell High Class Of 1965 web site.
If you want to post your photos- post them on your profile, send Admin a notice you want them displayed and we will move them to a more accessible link.
______________________




__________________
Way to go!

395 classmates

- have registered on roswellhigh65nm.com!
(only 272 more to go!!!)
A very big THANK YOU to all who are here.
Please encourage those you know who are not here to join the Web site.
The more the merrier...
___________________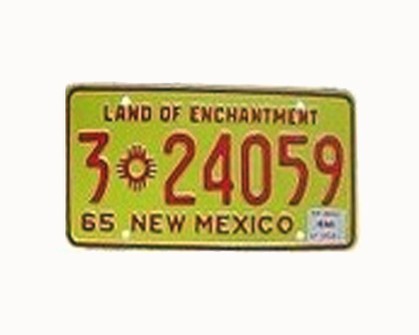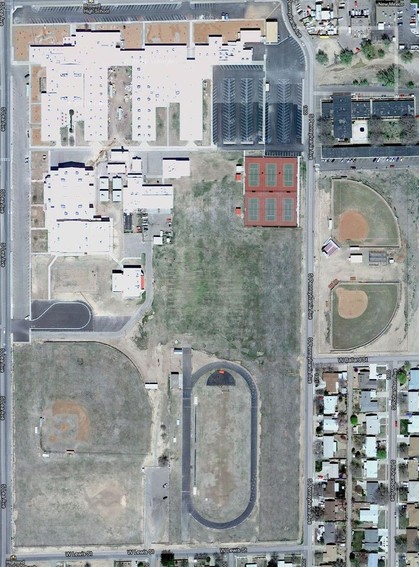 RHS from Google Earth 2012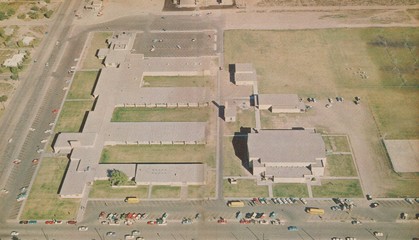 RHS Aerial view from the 1963 YearBook

File Vault Status: Currently storing 174.18 MB of available 200 MB (at 87.09% capacity)
Home Page Hit counter = 80414